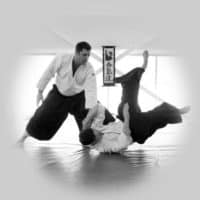 This course is designed for those who need practical results first and only then philosophy. It will not make you a specialist in Neuro-Linguistic Programming; you will not get a professional certificate and will not start to manipulate your supervisors and subordinates. This course will make your life a little easier and more evident. You will begin to understand others better, and they will become much more foreseeable for you. More than this, you will start to understand your own motives better. You will learn how to organise your communication, whether it is public or private, to be better understood. You will learn how to manage conflicts and, if necessary, create a peaceful space around you where people do not want to conflict. You will be able to encourage yourself to do something that you "did not have time for" before.
Course objectives
Practice communication techniques to build constructive collaboration
Learn how to prevent conflict or translate it into Win-Win interactions
Learn how to see your own manipulations and replace them with the cooperation
Learn how to understand and resist someone else's manipulations
Learn how to recognise and deal with your own restrictive beliefs and how to work with them constructively
Learn how to know other people's ideas and suggest their expansion in an environmentally and friendly way
Course Agenda
Introduction:

Basic Content
History and General Principles of NLP
Maps
The concept of the Positions Attention,
Rapport,
Well-defined result,
Calibrations.

 Clear communication:

Calibration of state and change, agreement/disagreement, etc.
Adjustment by position, breathing, rhythm, representative system
Using eye access keys
Adjustment by belief
Adjustment by importance and values

Use of NLP models:

Mental filters that distort perception,
Robert Dilts' level pyramid,
Basic metaprograms – filters.

How to work with your own beliefs and change your spontaneous reactions.
How to work with other people's beliefs and expand their perceptions of the situation.

Implicit effects – anchoring technique (kinesthetic, visual, auditory anchors)
Expanding beliefs with the help of  "language tricks" (Sleight of mouth)

Conflict management

Using the method of adjustment and breaking the adjustment
The Aikido of conflict
Working with a positive intention
Three-position scheme of work with the conflict
Self-motivation motivation for the others
How to conduct inspiring public speeches

Building a speech on the model of SCORE
Using the Erickson spiral to put hidden ideas in the speech
The workshop will be held in Moscow on the 29-30 of May 2019, from 10:00 to 18:00
The cost depends on your speed of decision-making (by the way, the speed of your decision is also determined by your metaprograms. You can work with it during this workshop).
If you pay 04.2019 – 20 000 rubles
When paying 02.04.2019 – 15.04.2019 – 25 000 rubles
When paying 16.04.2019 – 01.05.2019 – 28 000 rubles
When paying 02.05.2019 – 20.05.2019 – 30 000 rubles
When paying after 26.05.2019 – 34 000 rubles.
The language of the workshop is Russian, but some of the participants and the facilitator speak English. To participate,  switch the language of the site to English