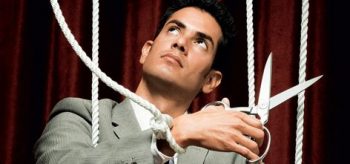 I conduct this course for the fourth time. Past course participants can participate in any of the workshops for free. 
You can join the course at any time. You will receive records of past workshops, presentations, assignments and access to the study group.
This course is designed for those who first need practical results, and then philosophy. It will not make you a NLP teacher, you will simply learn to apply it in an ecologically friendly way for yourself and others, as naturally as you breathe. You will not hang a professional certificate under the table and will not start picking up girls (or boys) even though you will surely become more attractive to others. You will not learn how to manipulate people, or rather, you will learn NOT to manipulate people, but to create win-win situations where everyone gets what they really need.
This course will make your life a little easier and clearer. You will start to understand the people around you better, and they will be much more predictable for you. You'll begin to understand your own motives better. You will learn how to build your communication, whether it is public or personal so that you can be understood more clearly. You will learn to manage conflict and, if necessary, create a peaceful space around you where people have no desire to conflict. You will be able to quickly motivate yourself to do something that you "didn't have time for" before.
Program objectives
Practice communication techniques that allow you to build a constructive collaboration
Learn to prevent conflict or translate it into Win-Win interaction
Learn to see your manipulation and replace it with cooperation.
Train to see and resist the manipulation of others.
Learn to see your own limiting beliefs and work constructively with them.
Be able to see other people's beliefs and to offer them expansion in an environmentally friendly way.
Course Programme
Introduction. History of creation and general principles of NLP. Basic principles.
Sustainable communication. Setting up, making contact, managing communication.
Explicit and implicit effects
How we see the world. The basic filters that distort perception
Working with your own beliefs. Consciously changing your spontaneous reactions.
Working with other people's beliefs. Expanding perception of the situation
Conflict management
Controlling your own and someone else's motivation
Building inspirational public speeches
Expected results
Communication with subordinates, managers and colleagues will be much more constructive.
It will be much easier to communicate and defend your point of view based on the specific characteristics of those present.
Conflict situations will either stop at all or be resolved quickly and without loss on both sides.
Even in the event of serious contradictions, relations and opportunities for joint solutions will continue to exist.
Own blocks and difficulties will be clearly visible, which will make it possible to eliminate them.
Structure
The course consists of eight on-line workshops, lasting one and a half hours, once a week, on Wednesdays, at 12:00 Moscow time. Each participant will receive a presentation of each workshop before it starts and access to a workshop record at the end of the workshop. The recordings will be available at least until the end of the course. This will allow you to join the program even after it has started. Participants will have access to a closed group of FB alumni from past courses where they can discuss homework, ask questions and get answers.
The cost of all eight workshops is 16800 Russian rubles.